Appointment Scheduling
We perform all of our services by appointment only. Each procedure requires anywhere from 3 to 4.5 hours to complete depending on the exact procedure being performed. If you would like to schedule a session, please call Kim at 801-916-5755 or you can schedule your appointment below.
Deposit & Cancellation Policy
We require a $50 non-refundable deposit when you schedule your appointment. Your deposit will be applied to the cost of your service.
We require 48 hours notice should you need to reschedule.
Where Are We???
"Around Back"
Belle La Vie Microblading
960 E 53rd Suite 2B
Davenport, IA 52807
Gift Certificates
Gift Certificates are available and are a perfect gift for the Belle in your life. Call Kim at 801-916-5755 and give the gift of perfect brows..
Still have questions or not sure if Microblading is right for you? Schedule a Free Microblading Consultation and get all the facts about Microblading. Just choose Free Microblading Consultation from our services drop down and we'll be happy to meet with you.
Our client forms page contains the information you will need at various stages of the Microblading procedure. Be sure and visit that page to get the latest information.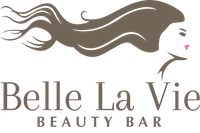 Schedule Online