This beauty had her brows microbladed before. The old pigment has faded to a light pink. We did a little color correction with the combo brow and BAM!! they healed amazingly! These pics are before, after and healed 8 weeks. We did her touch up (no pic provided) and now these brows are flawless!
This babe is 6weeks healed. Pic before touch up <3<3<3
Getting her lashes done, I had to sneak in and take a quick pic of her brows healing. I think she is about 2.5-3 weeks in the healing process. She will be ready for her touch up in about 5 weeks.
One of my favorite ladies in for her annual touch up. Yes, I said annual touch up. These pics are before we started her annual fill. I know, They are flawless already. We added some fresh pigment and she will be good to go for another year.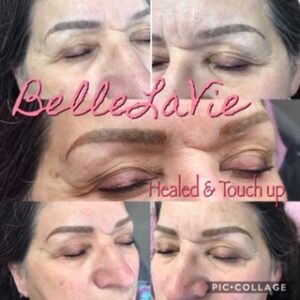 Both of these ladies ae from start to finish. Its a different feeling when you wake up in the morning and your brows are ready to go!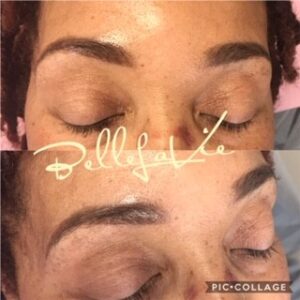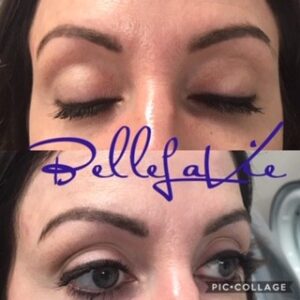 Both of these ladies are before we did their touch ups. I wanted to get all these pics posted so you can see how everybody heals differently.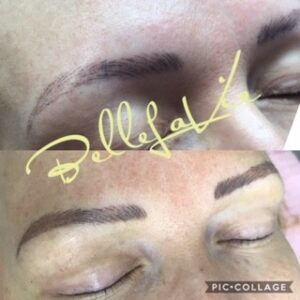 Microblading heals a little more sparse. But that's ok, this is why we have a touch up. patch those brows back up and you should be good to go. Sometimes with microblading, you may need a 3rd appointment.