Welcome to Belle La Vie! We are the original and still the best salon in the Quad Cities for Permanent Makeup. We offer complete permanent makeup solutions for eyebrows, lashes and lips.
Since opening our doors in 2015, we have established ourselves as the premier destination for permanent cosmetics in the area. Our team of highly trained and experienced technicians utilize the latest techniques and technologies to provide our clients with natural-looking, long-lasting results. We pride ourselves on our impeccable attention to detail, sterilization methods, and making our clients feel pampered and relaxed during their services. Whether you're looking to enhance your brows, eyes or lips, or want a complete permanent makeover, you can trust the experts at Belle La Vie to exceed your expectations. Come experience the difference and see why we continue to be the top-rated salon for permanent makeup applications in the Quad Cities.​
Our convenient location on the 53rd Street corridor is super clean, luxurious and inviting. Our exceptional staff always make you feel comfortable and takes the time to explain any of our services and answer your questions.
Come see us and find out why our clients rave about us.
Belle La Vie
Permanent Cosmetic Solutions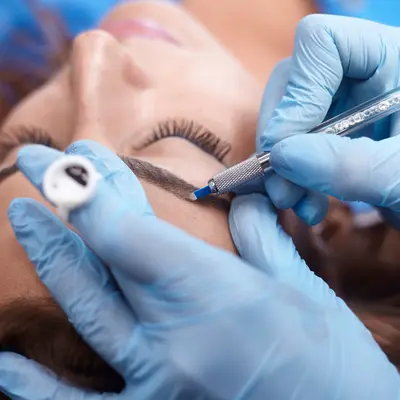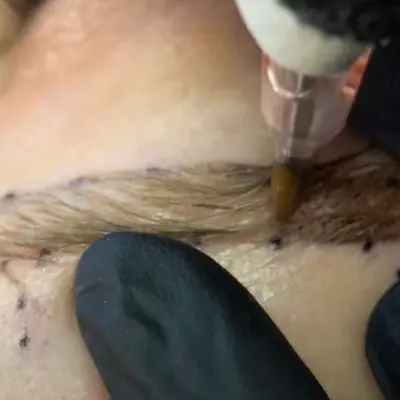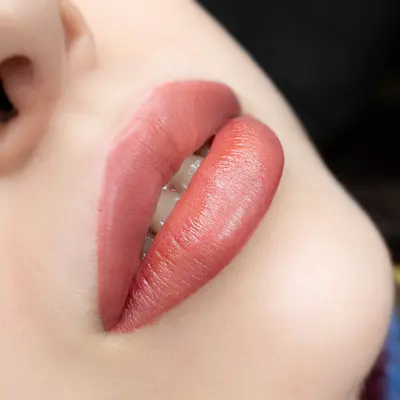 Belle La Vie Permanent Makeup
Microblading – $450 • 2 hrs
The one that started it all. Microblading is designed to resemble realistic hair like strokes. You would want microblading if you have little to no brow hair to give your brows a more natural look. It is placed with a hand tool that has 12 tiny pins on it and almost resembles a razor blade. Basically, we are creating little tiny papercuts with pigment deposited in each one. Sounds awful, but it doesn't hurt because you are numbed 20 minutes before the procedure begins.
Powder Brows – $400 • 1.75 hrs
Powder Brow is designed to give your brows a full "powdered look" without having to apply makeup every day. It is placed by a tattoo machine, and there are multiple different needles that can be used to get this look. It is still considered semi-permanent as we are staying in the epidermis layer, and can last up to 18 months. Healing process is the same as microblading, however this procedure gives you more flexibility with exercising or sweating while healing. 
Combo Brows
Combo Brows, AKA Blade & Shade. This is a mixture of the best of both worlds – microblading and powder brows. This is quickly becoming BelleLaVie's most popular brow. This is for those who have a little brow hair but also want that fuller look.
Annual Touch Up
Once a year brow touch up.
Color Correction
Get the color right for your individual tones and complexion.
Lip Blushing – $400 • 2.5hrs
Quickly becoming a Belle La Vie favorite, we think you'll love this procedure to define and enhance your lips.
Lash Enhancement – $400 • 2.25hrs
No more applying eyeliner. Get permanent eyeliner from Belle La Vie!
Kim is the owner of Belle La Vie and brought Microblading to the Quad Cities. Kim is a fully licensed Permanent Makeup Technician and the resident Brow Artist.
Come see Kim and find out for yourself why people love her work.
"I'm originally from Salt Lake City, Utah. moving to Bettendorf in 2014. I have been blessed with the most amazing husband in the world and three beautiful kids; Austi, Kora and Paisley. We love the outdoors and spend a lot of time boating, fishing, camping and staying healthy.
Prior to launching Belle La Vie, I worked in the dental field. I enjoy all things that are related to health and fashion. In 2016 I completed Microblading training in Salt Lake City and received my certification as a Microblade technician. I continue to attend regular Permanent Makeup training to stay current on the latest techniques and procedures. I have received over 10 certifications from the State of Iowa, Department of Public Health Tattoo Program."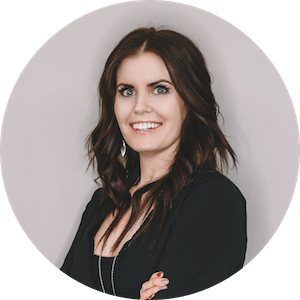 Find Our Quad Cities Salon On Eastern Avenue